Southeastern Filtration & Equipment Systems
HydroBlend SC-605-HW 5" Scale Control Filter System

in stock

only a few left!

out of stock

Please note: This item is not available for same day shipping. Use the chat feature or give us a call at 864-284-1801 for further information.

More expected soon

Please note: This item is not available for same day shipping. Use the chat feature or give us a call at 864-284-1801 for further information.
Tankless water heaters have become the preferred technology over conventional water heaters, but are also susceptible to accumulations of scale. Heat increases the likelihood for limescale deposits to form. As the tankless water heaters generate higher levels of heat, the scale build up becomes greater. Tankless water heaters are designed to operate at high efficiency, but hard water can work against that efficiency by forming on heating elements that can result in service calls.
The HydroBlend SC-605-HW Scale Control Filter System is designed with simplicity and practicality in mind. There are no settings needed, no electricity required, and no guess working when the cartridges need replacement. When applied correctly, HydroBlend units will consistently feed product over the life of the the cartridge. Because of the translucent housing, a simple glance at the housing indicates when replacement is needed. Complete units include the flow-thru media delivery head, translucent housing, RSC-5-HW cartridge, stainless steel mounting bracket, and a filter wrench.
Unlike regular phosphates, HydroBlend is unaffected by high temperature water, enabling it to provide effective treatment for Tankless Water Heaters and Conventional Water Heaters.Features:
Scale Prevention and Corrosion Control Providing Longer Equipment Life.
Less Water Related Service Calls Lowering Maintenance Costs.
Reduced Mineral Scale Deposits Lowering Operating Costs.
Applications: Residential Whole House, RO Pretreatment, Convenience Store POE, Fast Food Restaurant POE.
Applications for Water Heaters, Tankless Water Heaters, & Boilers:
Prevention of scale build-up on heating elements, walls, and bottoms of water heaters is a must. According to the US Bureau of Standards, 1/4" of scale build-up on heating elements requires 55% more energy to attain the same temperature. This translates into real dollars wasted with an inefficient water heater, not to mention the added expense of repairing and replacing overworked water heaters due to scale build-up. This is especially true with tankless water heaters where mineral scale further reduces efficiencies. HydroBlend will not only prevent scale build-up, but also remove existing scale.
NOTE: For well water applications, please contact our water specialists.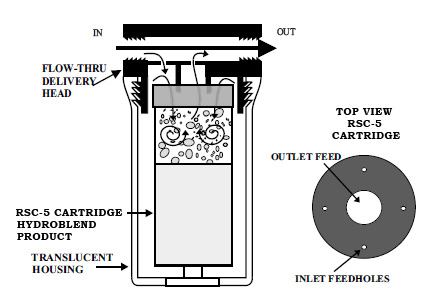 California residents
Prop 65 Warning
WARNING!
This product contains materials known to the State of California to cause cancer and birth defects or other reproductive harm.
www.p65warnings.ca.gov
true">
Request sent!
This message will close in 2 seconds...
Request a Quote
Or, fill out the following form and we will be in touch.